Department of Business Management
Department of Business Management
1920s
6/7/1927
First degrees conferred to women
The first degrees are conferred to women at NC State. Recipients are Jane McKimmon, BS in business administration; Charlotte Nelson, BS in education; and Mary Elizabeth Yarbrough, MS in chemistry. Yarbrough was the first woman to graduate who completed all coursework while at NC State, and she was the first woman to earn a master's degree at NC State.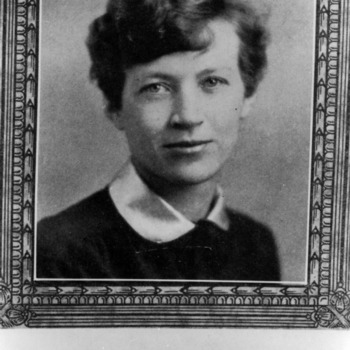 2010s
Summer 2010
Saul Flores completed "Walk of the Immigrants"
In the summer of 2010, student Saul Flores walked 5,000 miles across ten countries from Ecuador to Charlotte, NC, to bring awareness of Latin American issues. During this trip, he took over 20,000 photographs, and he donated sales from the images for the rebuilding of a school in his mother's hometown of Atencingo, Mexico. The photographs were exhibited by the Libraries as the "Walk of the Immigrants." Flores graduated from NC State in 2012 with degrees in graphic design and business marketing.