Analytical Instrumentation Facility
Analytical Instrumentation Facility
1920s
1923
Engineering Experiment Station established
The station was established as "the research agency in engineering" to support extension work for the School of Engineering. The station was intended to address engineering issues of local state and regional concern. H.B. Shaw was its first director.
1940s
1945
Engineering Experiment Station published 6-part bulletin series
A.F. Greaves-Walker published a 6-part series of bulletins through the Engineering Experiment Station that outlined the need for developing and investing in North Carolina minerals. The bulletins described "the location of the deposits and enumerate the possible uses of various minerals, with the hope that North Carolinians may be interested in developing new mineral industries during the post-war period." The bulletins advocated investing efforts to ... More
1946
Engineering Experiment Station renamed
The Engineering Experiment Station was renamed the Engineering Research Department, and continued to serve as the research agency for engineering at NC State and worked closely with the departments of Ceramic, Mining, and Geological Engineering. W. G. Van Note served as head of the department until 1951, followed by N.W. Conner and R.F. Stoops.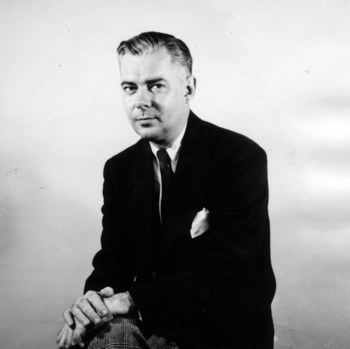 1960s
July 1967
First woman received doctorate in ceramic engineering
Anna Clyde Fraker was the first woman to receive a doctorate in ceramic engineering and in the College of Engineering at NC State. Dr. Fraker began her career at NC State's Department of Engineering Research where she contributed to biomaterials engineering research. Her research focused on surgical implant materials and finding a material that was compatible with the chemistry of the human body but would not corrode. In her later work at the National Bureau ... More
1970s
1971
Engineering Research Department renamed
The former Engineering Research Department was renamed the Engineering Research Services Division, serving as research division for the Materials Engineering department. R.F. Stoops remained head of the division until 1981.
1980s
1981-1982
Engineering Research Services Division renamed
The Engineering Research Services Division informally adopted the name Analytical Instrumentation Facility (AIF) during the 1981-1982 fiscal year. By the 1990s, that had become the official name of the unit.