Department of Electrical and Computer Engineering
Department of Electrical and Computer Engineering
1890s
1893
First electrical engineering courses offered
1894
Department of Physics and Electrical Engineering established
1900s
1900
Degree in electrical engineering established
1910s
1910
Winston Hall opened
Winston Hall opened and housed civil, chemical, and electrical engineering courses. It was named for second college president George Tayloe Winston.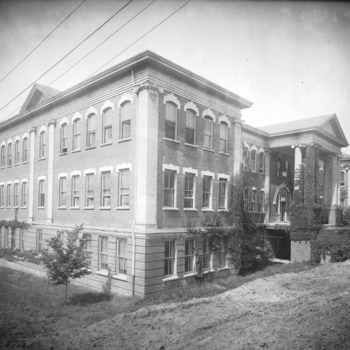 1917
Departments of Electrical Engineering and Physics established
The Department of Electrical Engineering and Department of Physics were established when the Department of Physics and Electrical Engineering separated into two programs.
1930s
1937
Electrical Engineeering Department receives accreditation
The Electrical Engineering Department is receives accreditation the Engineer's Council for Professional Development.
1950s
1953
First Ph.D. in Electrical Engineering conferred
1957
First African American Graduate
Robert Clemons received a professional degree in Electrical Engineering (PREE), becoming the first African American to graduate from NC State.
1958
Taiwanese graduate students enrolled
Graduate students Shing-Gong Liu and Jui-Ming Lee of Taiwan both enrolled in the electrical engineering program.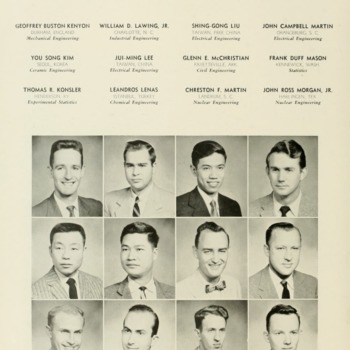 1960s
5/1960
First African American Undergraduate Degree Conferred
Irwin Holmes earned a B.S. in Electrical Engineering, making him the first African American undergraduate to receive a degree at NC State. Further documentation of Irwin Holmes's life exists at DigitalNC.
1970s
1975
First woman received PhD in electrical engineering
Alice Cline became the first woman at NC State to receive a PhD in electrical engineering.
1980s
1981
Department of Electrical and Computer Engineering
The Department of Electrical Engineering is renamed the Department of Electrical and Computer Engineering.
1983
Calvin H. Carter, Jr., awarded doctorate
Calvin H. Carter, Jr., was awarded a Doctor of Philosophy degree. He had previously earned a Bachelor of Science degree in 1977 and a Master of Science degree in 1980. He later became co-founder of Cree, Inc., and was a 2002 recipient of the National Medal of Technology and Innovation.
1989
Electrical and Computer Engineering History
George B. Hoadley, Edward G. Manning, and William J. Barclay write A Brief History of the Department of Electrical and Computer Engineering: College of Engineering, North Carolina State University. An updated version of it exists on the departmental website.
2000s
2005
Department of Electrical and Computer Engineering moves
The Department of Electrical and Computer Engineering moves from 111 Lampe Drive to Engineering Building II on Centennial Campus.
2008
FREEDM Systems Center created
NSF Engineering Research Center (ERC) for Future Renewable Electric Energy Delivery and Management (FREEDM) Systems is established to will develop technology that revolutionizes the power grid and speeds energy produced from solar panels, wind farms, fuel cells and other renewable sources into homes and businesses.
2010s
9/5/2012
ASSIST Center established
The NSF Nanosystems Engineering Research Center for Advanced Self-Powered Systems of Integrated Sensors and Technologies (ASSIST) was established to create self-powered devices to help people monitor their health and understand how the surrounding environment affects it. With both the ASSIST and FREEDM centers, NC State become the only university with two NSF engineering research centers.