Highlights in NC State History
Highlights in NC State History
1860s
7/2/1862
Morrill Act becomes law
The Morrill Act becomes law, providing national funding to establish a land-grant college in each state. In North Carolina, this funding first went to the University of North Carolina, but in 1887, the state legislature established the North Carolina College of Agriculture and Mechanic Arts (now NC State) as the state's land-grant institution.
1870s
1872
Call for an agricultural school
Leonidas Polk calls for the establishment of an agricultural school during a speech made at the NC State Fair.
3/20/1875
Land scrip endowment restored
An original land scrip endowment to the University of North Carolina as part of the Morrill Act (lost during the Reconstruction period) is restored. On paper, this creates a College of Agriculture and a College of Engineering and Mechanic Arts at the University of North Carolina.
1880s
5/1884
Watauga Club meets
The Watauga Club met for the first time. The club was formed by progressive-minded young men who were investigating way to strengthen all aspects of North Carolina, including creation of an industrial school.
1885
Colleges still not created at UNC
Colleges to provide agricultural education still have not been created at the University of North Carolina (an obligation upon receiving land-grant funding), and exist only in theory in the university's course catalogs.
1/1885-2/1885
Watauga Club lobbies state legislature
The Watauga Club successfully lobbies the North Carolina state legislature, with the sponsorship of Leazar Dixon, to pass a bill for an industrial school separate from the University of North Carolina's land scrip. The legislation doesn't mandate the school, however, and doesn't provide sufficient funding.
2/10/1886
More calls for agricultural school
Leonidas Polk continues to call for an agricultural school in the first published issue of the Progressive Farmer.
4/21/1886
North Carolina Board of Agriculture accepts bid
The North Carolina Board of Agriculture accepts a bid to locate an industrial school in Raleigh.
1/1887-2/1887
Continued call for agricultural and industrial school
Farmers' organizations in the state of North Carolina, along with the Watauga Club and Colonel Leonidas Polk, successfully lobby the North Carolina state legislature to add an agriculture school to the proposed industrial school in Raleigh. This new school would not be affiliated with the University of North Carolina, and would thus be able to acquire and use the land scrip funds being received (but not used by) the University of North Carolina.
3/1/1887
Land scrip funds transferred to new Raleigh college, which became NC State
University of North Carolina President Battle unsuccessfully opposes the transfer of the land scrip funds from UNC to the proposed agricultural school in Raleigh; a bill is passed on this date to transfer the funds.
3/2/1887
Funding for Agricultural Experiment Station
Under the Hatch Act, the federal government provided $15,000 to each state for agricultural experiment stations.
3/3/1887
North Carolina College of Agriculture and Mechanic Arts established
The North Carolina College of Agriculture and Mechanic Arts is established using a combination of the scrip funds reallocated from the University of North Carolina and funds from the Hatch Act of 1886, which had established the North Carolina Agricultural Experiment Station.
3/7/1887
Legislation enacted creating the North Carolina College of Agriculture and Mechanic Arts
Charles Dabney pens the legislation to create the North Carolina College of Agriculture and Mechanic Arts. March 7 is still celebrated annually as Founders Day.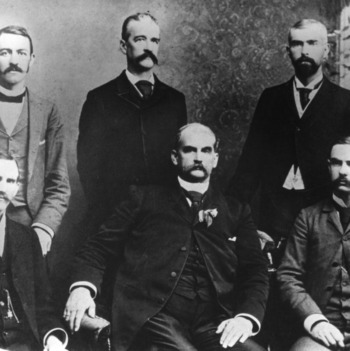 4/22/1887
Board of Trustees meets for the first time
8/1888
Cornerstone laid for first building (Holladay Hall)
The cornerstone was laid for the first building on campus, originally called Main Building but later named Holladay Hall.
1889
Construction on Main Building (later Holladay Hall) completed
This building would later be renamed Holladay Hall, in recognition of the first President of the university, Alexander Holladay. The building was constructed of 1.5 million "penitentiary bricks" made at the State Prison in Raleigh.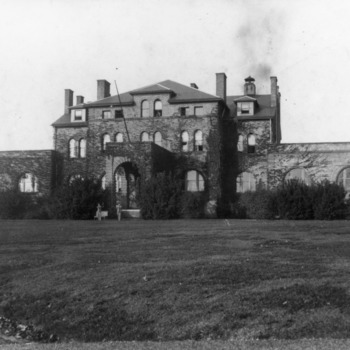 1889
D. H. Hill, Jr., First Librarian
Daniel Harvey Hill, Jr., the library namesake, began his career at North Carolina Agricultural and Mechanical College (now NCSU) upon its opening in 1889. He engaged in the common nineteenth-century practice of serving as both a professor (of English) and the college librarian, the institution's first. This responsibility was not a major burden, as the early library occupied only a reading room in the Main Building (later Holladay Hall). For the first ten years of ... More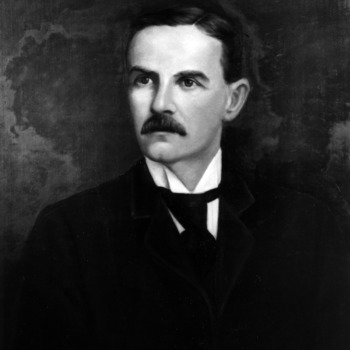 8/30/1889
Alexander Holladay appointed President
The Board of Trustees chose Alexander Q. Holladay as the first President of the North Carolina College of Agriculture and Mechanic Arts. The offer surprised Holladay, because he had applied to be only a professor of English, but he accepted the presidency position anyway. He served in the position until 1899. (Biography of Alexander Holladay)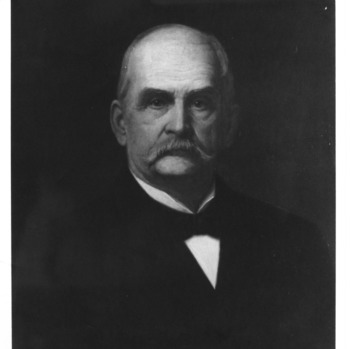 10/3/1889
First classes held
The first classes are held at the North Carolina College of Agriculture and Mechanic Arts (the original name of NC State University). Fifty-two students, at the minimum age of 14, attend. Tuition was $20 a session. Students could select from two basic curricula: agriculture and mechanics.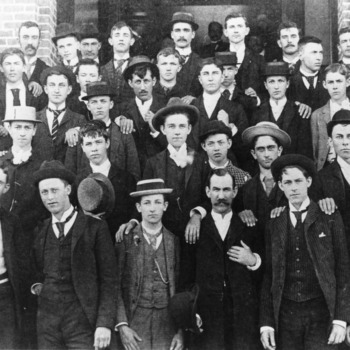 12/9/1889
Agricultural Experiment Station transferred
The Agricultural Experiment Station is transferred from the North Carolina Department of Agriculture to the North Carolina College of Agricultural and Mechanic Arts.
1890s
1890
Second Morrill Act Becomes Law
The Second Morrill Act becomes law, requiring states to provide technical education for African Americans. No federal money would be disbursed to any college that made distinctions between students on the basis of race. States could comply, however, by providing separate colleges for blacks and whites.
1890
Susan Colwell Carroll
Sue Carroll began employment at the North Carolina College of Agriculture and Mechanic Arts. She filled the position of matron, supervising the Cadet Hospital (an early version of the student health center) and the dormitories until her death in 1901.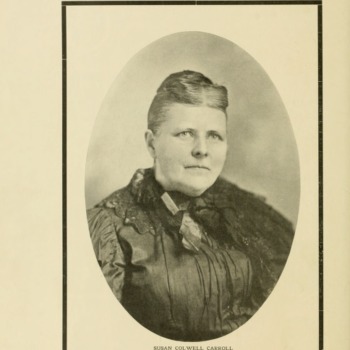 1891
North Carolina Agricultural and Technical College Established
In order to comply with the Second Morrill Act and yet prevent admission of African Americans to the North Carolina College of Agriculture and Mechanic Arts, the North Carolina state government creates the North Carolina Agricultural and Technical College in Greensboro.
1892
First football game
The first official football game was played against Raleigh Academy, a local prep school. "A&M," which is what NC State was called at the time, won 12-6.
1892
First international student enrolls
Cuban Jose Fabio Santo Trigo becomes the first international student to enroll at A&M College.
6/20/1893
First commencement
Nineteen students receive degrees during the first commencement ceremony held at A&M College.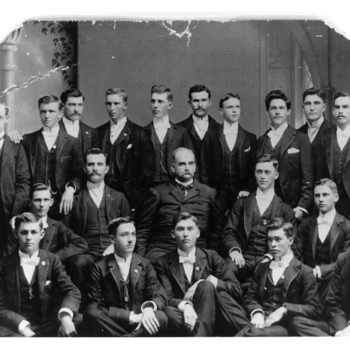 1894
First baseball game
First official baseball game is played, with Guilford College as the opponent.
1895
Sigma Nu becomes first fraternity
A chapter of Sigma Nu was created, making it the first fraternity established at NC State.
6/1895
Alumni Association established
11/1895
Red and white chosen
A majority of students chose red and white as colors for the sports teams. The colors changed a couple different times during the early years of the college. The faculty agreed to the adoption of red and white and stated that they could not be changed again without a vote of two-thirds of the student body. The colors have remained the same ever since.
1897
North Carolina Agricultural Experiment Station moves to the A&M campus
1898
First Asian Graduate
Teisaku Sugishita of Japan graduates with a degree in Civil Engineering, becoming the first Asian student to receive a degree from NC State. Sugishita enrolled in 1894.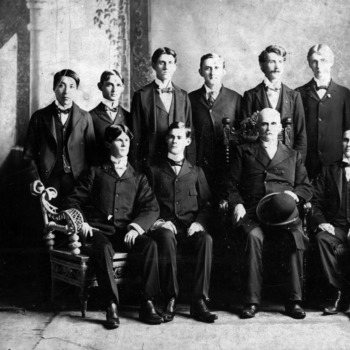 1898
First track team
The first track team is organized for intercollegiate competition but is disbanded after the season. Track does not reappear at A&M until 1905.
1899
George Tayloe Winston became the college's second president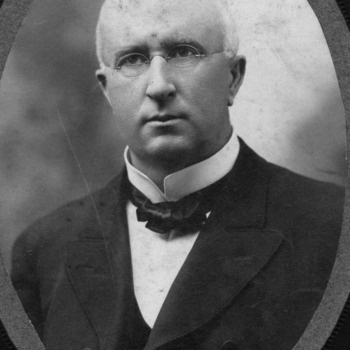 1899
Edwin Bentley Owen, 2nd Librarian
E. B. Owen (Class of 1898), was hired in 1899, along with University of Texas librarian Benjamin Wyche, to implement the Dewey system of book classification, construct a card catalog, and institute a card loan system. He served in this capacity until 1902. He held a variety of other positions at the college, including teacher of college preparatory classes (1898-1901), English professor (1904-1907), proctor, registrar (1907-1928), and the first alumni secretary / ... More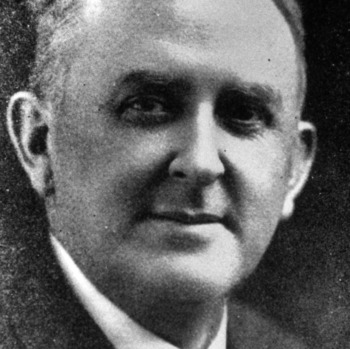 1899
First textile courses
George Franks Ivey taught the first courses in textiles in the fall of 1899. Courses specialized in cotton manufacturing and milling, designing twills, and mill engineering, and were taught in Holladay Hall.
6/5/1899
A&M opens to women
The Board of Trustees votes to open A&M College to women.
8/2/1899
Women designated as "Special Students"
The Board of Trustees amend their decision from earlier in the year to admit women to A&M, deciding women will be classified as special students, except in textiles courses, where they can be enrolled as regular students.
1900s
1900 (circa)
Division of Agronomy created
1901
First female student
Margaret Burke becomes the first female student to take a course at A&M (she enrolled in a physics course).
1901
Biological Division created
The Biological Division is created, with coursework devoted entirely to plant pathology.
1901
Second female student
Eula Louisa Dixon takes a course in dairying, becoming the second female student at A&M.
1902
Easter Monday tradition
The first Easter Monday baseball game was played, a tradition that would last until 1947. That first game was against Wake Forest.
1902
First female faculty member
Adeline Stevens, the wife of Frank Lincoln Stevens, becomes the first female faculty member, as an instructor in biology during the 1902-1903 academic year.
1903
First Agromeck issued
1903
Library in Pullen Hall
The library holdings move from Holladay Hall to the first floor of the old Pullen Hall.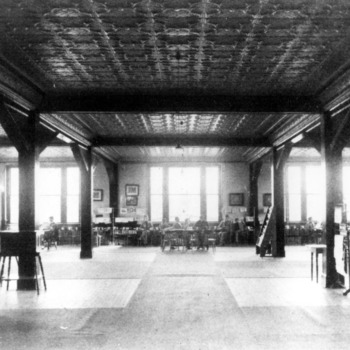 1903
Women's enrollment grows
Women's enrollment continued to increase during the 1903-1904 academic year. Evelyn Byrd Lawrence of Raleigh took a course in architecture, Ivey Roberts of Raleigh took a course in drawing, and Frances Claire Stainback took courses in chemistry and English. This was also the first year that women were listed as summer school students, and more than 200 women attended.
1903
Caroline Sherman, First Female Librarian
During Sherman's tenure as librarian (1903-1906), library holdings moved from the third floor of Main Building (later Holladay Hall) to the first floor of old Pullen Hall. With input from D. H. Hill, she tried to make the library comfortable for extra-curricular reading and subscribed to popular periodicals and newspapers from all North Carolina counties in order to encourage greater library patronage.
1907
First football game on campus
The first on-campus football game is played at the new athletic field that would later become Riddick Stadium. The game ends for A & M College with a 20-0 victory over Randolph-Macon College, securing the Southern Intercollegiate Association championship for A & M, with six wins and one tie.
1907
First baseball state championship
The A & M College baseball team claim their first state championship, with a 14-7 record.
1908
Daniel Harvey Hill, Jr., appointed President of A&M College
Having already served as a professor of English and librarian at the college, Hill was chosen by the Board of Trustees to succeed President George Tayloe Winston. He served until retirement in 1916. (Biography of D. H. Hill, Jr.)
1909
Corn Clubs established
College officials signed the first memorandum of understanding for cooperative demonstration work with the United States Department of Agriculture. The memorandum provided for the establishment of the Farmers' Boys' Clubs or Corn Clubs. These clubs are the forerunners of the 4-H program.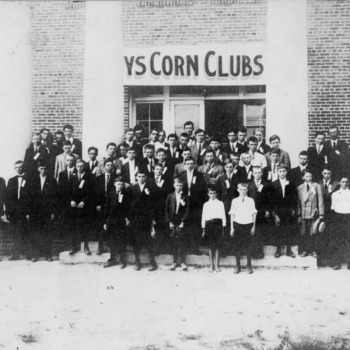 1910s
1910
Winston Hall opens
Winston Hall opens, housing civil, chemical, and electrical engineering courses. It was named for second college president George Tayloe Winston.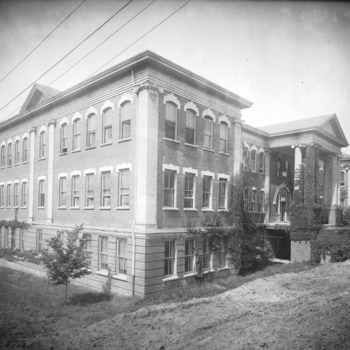 November 1, 1910
First African American Agricultural Extension Agent
The North Carolina Agricultural Experiment Station (located at A&M College) hired Neil Alexander Bailey as its first African American agricultural extension agent.
2/8/1911
First basketball game
The A&M College basketball team play their first official game at Wake Forest, losing 33-6.
11/1/1911
Jane McKimmon, first female extension agent
Jane S. McKimmon became the first woman to serve as a state home demonstration agent through the Agricultural Extension program at A&M College.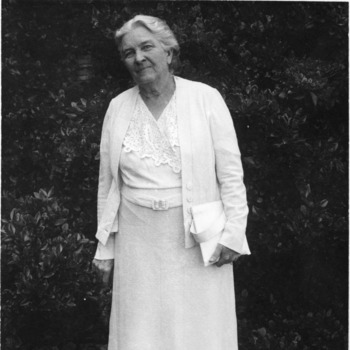 5/26/1913
Franklin D. Roosevelt gives commencement address
Franklin Delano Roosevelt, then assistant Secretary of the Navy, spoke at commencement exercises. He implored young men to "stay East" because the western expansion of the nation meant abandoned farms in the east.
1914
Agricultural Extension Service established
The Smith-Lever Act provided for federal, state, and county cooperation in creating a system to expand demonstration and extension work for men and women. The law authorized land-grant colleges to sign memoranda of understanding with the United States Department of Agriculture to begin such work. NC State then created a new Department of Extension, which became the Agricultural Extension Service.
3/25/1914
Textile Building fire
Fire destroys the Textile Building (now Tompkins Hall) and all the equipment inside. The Textile Building was rebuilt the following year, with the local textile industry contributing new equipment.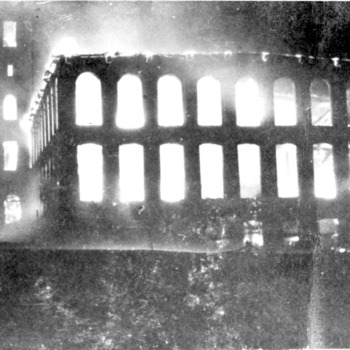 1916
Debut of Freshman Caps
Freshman are required to wear a red cap with a white "F" while on campus to distinguish their status as underclassmen.
1916
1,000th degree awarded
The total number of degrees awarded by A&M College reaches 1,000.
7/1916
Wallace Riddick became President
Wallace Carl Riddick became college president, having previously served as vice president and professor of civil engineering. He was president until 1923, when he became engineering dean. (Biography of Wallace Carl Riddick)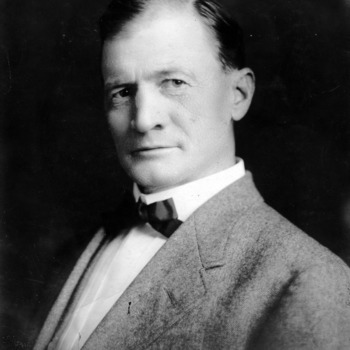 1917
College renamed
The North Carolina College of Agriculture and Mechanic Arts was renamed the North Carolina State College of Agriculture and Engineering
1917
Dean of Agriculture position created
The Dean of Agriculture position is created and first held by Charles B. Williams, though the School of Agriculture would not be established until 1923. This is the first position of Dean at NC State. Williams serves as Dean until 1923.
1918
New Monogram
The monogram showing the letter "S" in block style with the letters "N" and "C" nestled within the spaces first appears in the Agromeck.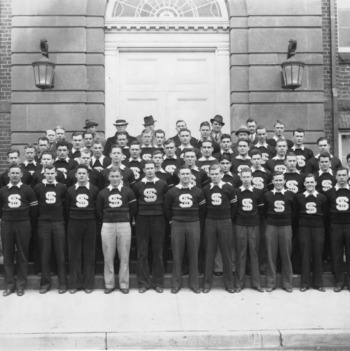 1918
Milk pasteurization begins
The North Carolina Agricultural Experiment Station begins pasteurizing milk at the creamery in Patterson Hall. This marks the first pasteurization of milk in North Carolina.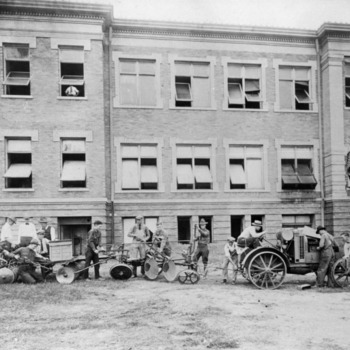 1918
First All-American athlete
Football player John Ripple becomes the first All-American athlete at State College.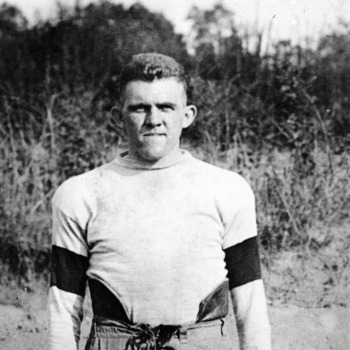 1920s
2/1/1920
First Technician issue
The first issue of the Technician, the student newspaper, is published
3/1920
Technicians in the mail
The Technician is mailed by the Registrar's office to 100 high schools across North Carolina to inform students about the activities at NC State
5/14/1920
Athletic letter sweaters
The Athletics Council makes a decision to award sweaters to athletes who receive monograms ("letters") for their athletic accomplishments; the first letter sweaters appear on campus shortly thereafter.
1921
Enrollment reaches 1,000
Enrollment at State College reaches 1,000 for an academic year for the first time.
1921
First full-time female student
Lucille Thomson of Wilmington becomes the first woman to enroll as a full-time student, majoring in electrical engineering.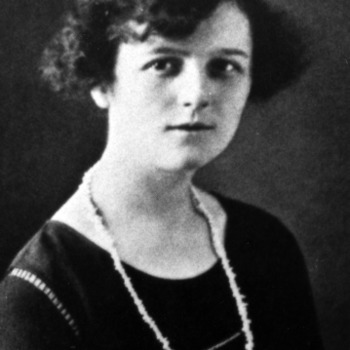 1921-1922
Averette Gaston Floyd
First Student Body President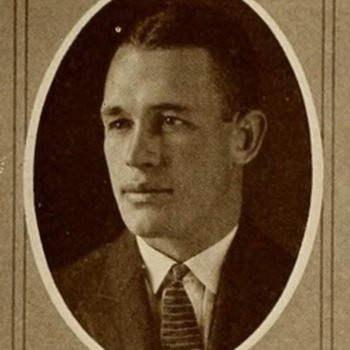 1921
Southern Conference
NC State became a charter member of the Southern Intercollegiate Conference for athletics. This organization later changed its name to the Southern Conference.
1921
Wolfpack nickname
The nickname "Wolfpack" was first used for an NC State athletic team. An alumnus wrote a letter published in the Feb. 1921 Alumni News suggesting the name "Wolf Pack" for NC State's football team. (Another legend indicates an unidentified newspaper published a letter in which someone complained that the football team was "unruly as a pack of wolves," but that story had not been substantiated.)
10/15/1921
Student Government established
11/10/1921
Memorial Bell Tower cornerstone laid
The cornerstone is laid for the Memorial Bell Tower, a monument to honor State College alumni who had been killed during World War I.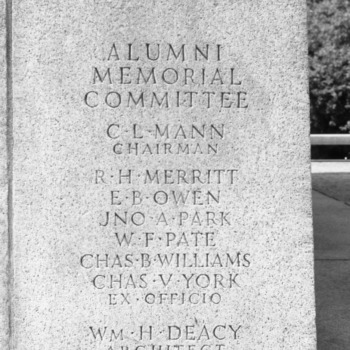 1922
Tennis is organized as a varsity sport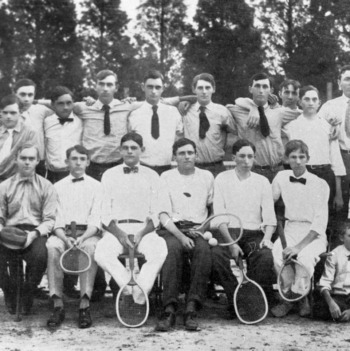 1922
Freshman Caps required
The Student Council requires all first-year students to wear the caps on campus, citing a need to boost school spirit and reduce hazing. The Court of Customs, a branch of Student Council, can punish students who don''t comply. Freshmen start a tradition by burning their caps just before their spring final exams.
5/17/1922
Evolution debate
Entomology professor Zeno P. Metcalf debates Bible Conference leader William B. Riley on the topic "Resolved: That Evolution is a Demonstrated Fact" in the old Pullen Hall.
1923
Division of College Extension established
1923
Phi Kappa Phi
State College is awarded a chapter of the Phi Kappa Phi Honor Society.
1923
School of Engineering established
1923
School of Agriculture established
1923
Graduate School established
1923
School of Science and Business established
1923
Engineering Experiment Station established
The station was established as "the research agency in engineering" to support extension work for the School of Engineering. The station was intended to address engineering issues of local state and regional concern. H.B. Shaw became its first director.
May 1923
Zook Report
In 1923, NC State hired George Zook of the United States Bureau of Education to survey the college and make recommendations on how it could best be restructured. Zook recommended creation of schools focusing on the following broad disciplines: engineering, agriculture, general science, and social science and business administration. He also reported that the library was inadequate for the needs of the growing institution and suggested that library services be centralized.
5/11/1923
Frank Thompson Gymnasium named
The new gymnasium on campus is named after Frank Thompson (Class of 1910), a former athlete at State College who was killed during service in WWI.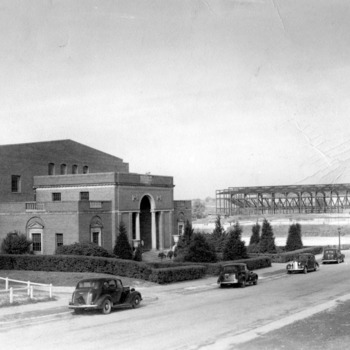 6/25/1923
Eugene Brooks became President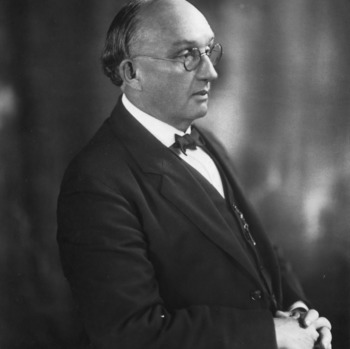 12/28/1923
New library construction
Contract for construction of a new library building (now Brooks Hall) is awarded to Joe W. Stout & Company, at a cost of $227,500.
9/19/1924
Music Department established
10/24/1924
First telephone installed
Southern Bell Telephone and Telegraph Company installs the first telephone exchange at State College.
1925
School of Textiles established
The Board of Trustees removed the Textile Department from the School of Engineering and created a separate School of Textiles. Becoming a separate school enabled Textiles to have its own dean and to compete on an equal basis with the other schools within the college for money, faculty positions, equipment, and space. Thomas Nelson became the first dean, serving until 1943.
1925
Wrestling becomes a varsity sport
1925
Alma Mater Composed
Class of 1923 alumni Alvin M. Fountain and Bonnie Frank Norris composed the Alma Mater song.
10/15/1925
D. H. Hill Jr. Library in Brooks Hall
The original D.H. Hill Jr. Library (in what later became Brooks Hall) was designed by Hobart Brown Upjohn and named for Daniel Harvey Hill, Jr., the first faculty member to oversee the library.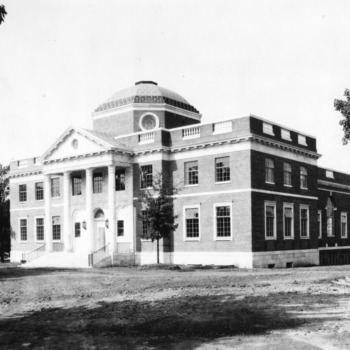 1926
First Ph.D. conferred
The first Ph.D. is conferred; Jesse Mowry receives the degree in the field of Rural Sociology.
6/7/1926
D.H. Hill Jr. Library dedication
The original D.H. Hill Jr. Library is dedicated (this building later became Brooks Hall). The contents of the library had been moved into the building the previous autumn, marking the first time there was an entire building designated as the library.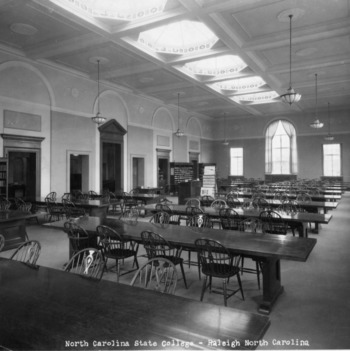 1927
School of Education established
2/5/1927
Academic regulations for athletes
The Athletics Committee decides students must maintain a passing grade in 60% of their classes to play in collegiate athletic events.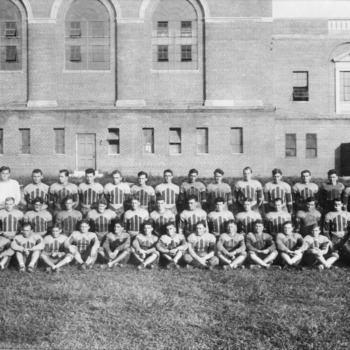 6/7/1927
First degrees conferred to women
The first degrees are conferred to women at NC State. Recipients are Jane McKimmon, B.S. in business administration; Charlotte Nelson, B.S. in education; and Mary Elizabeth Yarbrough, M.S. in chemistry. Yarbrough was the first female graduate to have completed all coursework while at NC State, and she went on to become the first woman to earn a master's degree at NC State.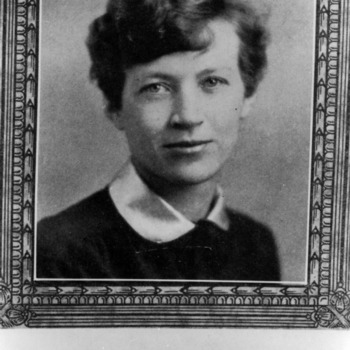 1928
First female masters degree recipients
Lillian P. Wallace becomes the first woman to earn a masters degree in Education. She went on to publish several historical works on politics in Europe. Virginia F. Harris becomes the first woman to earn a masters degree in Rural Sociology.
9/29/1928
Increased female enrollment
Twenty-one female students enroll at State College for the 1928-29 academic year, twice as many as the previous year.
1929
First basketball conference champions
With a 13-6 season record, the basketball team claim their first Southern Conference championship.
1929
First athletics radio broadcasts
Raleigh-area radio station WPTF begins broadcasting State College baseball games.
1930s
1930
First woman to enroll as a freshman
Ada Curtis Spencer becomes the first woman to enroll as a freshman and complete a four-year degree from NC State. She majored in social science.
1930
First telephones in dormitories
The first telephones are installed in the dormitories. Previously, telephones were only available for student use in the YMCA building.
1931
Consolidation Act
The Consolidation Act is passed by the North Carolina General Assembly, with the following provisions: 1. State College becomes one of three campuses of the Consolidated University of North Carolina. The other campuses are UNC-Chapel Hill and the Women's College in Greensboro (which later became UNC-Greensboro). 2. State College's name is changed to the North Carolina State College of Agriculture and Engineering of the University of North Carolina 3. The ... More
1931
Dean of Administration
The title for the chief executive officer at NC State changed from "president" to "dean of administration." This occurred after NC State, UNC-Chapel Hill, and the Women's College (which later became UNC-Greensboro) combined to form the Consolidated University.
5/21/1931
The Order of Thirty and Three
The Order of Thirty and Three is founded by members of the sophomore class; there are eleven charter members.
10/25/1932
Franklin Delano Roosevelt visits
Presidential candidate Franklin Delano Roosevelt makes a campaign stop in Raleigh; State College suspends classes for the day so that students may attend the speech, with the band performing at the event.
10/14/1933
Riddick Field Concrete Stands
State College ties the University of Florida, 0-0, in the first football game held at Riddick Field with its new concrete stands. The field was named for college president Wallace Carl Riddick.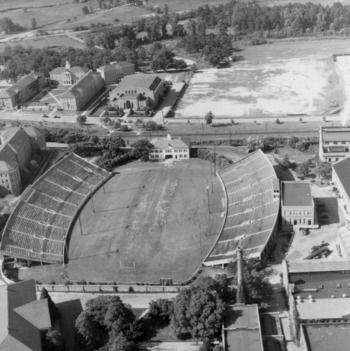 1934
John William Harrelson headed college
John William Harrelson, class of 1909, was was appointed head of the college. He led NC State until 1953. (Biography of John Harrelson)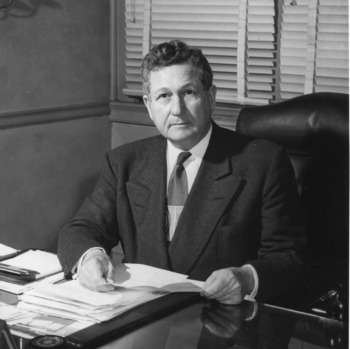 10/4/1935
Bell Tower grant
The Memorial Bell Tower construction project receives a $37,000 Works Progress Administration grant.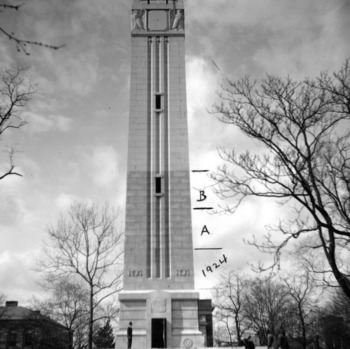 10/29/1937
First female Mechanical Engineering student
Katharine Stinson, personal friend of Amelia Earhart, is the first woman to enroll in Mechanical Engineering.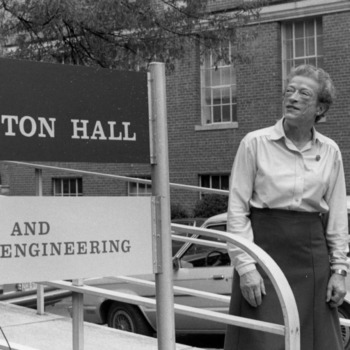 1/28/1938
Seniors donate $1,000 toward a clock for the Memorial Bell Tower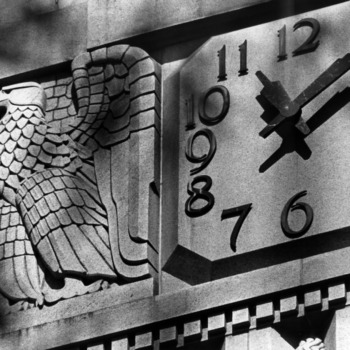 1939
Establishment of University Archives
As State College celebrates its fiftieth anniversary, materials on the institution's history begin to be collected in the library. This forms the basis of what would later become the University Archives.
10/3/1939
NC State's 50th Anniversary
State College celebrates its 50th anniversary; President Franklin Roosevelt sends a message of congratulations to the college; the City of Raleigh declares it to be "State College Day"; Dean of Students E. L. Cloyd leads an academic procession to Pullen Hall for the college's 50th anniversary celebration.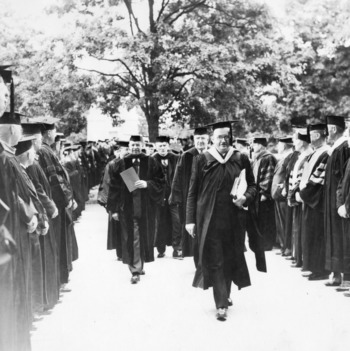 11/17/1939
First annual High School Day
The first annual High School Day brings approximately 6,000 seniors to visit NC State's campus; many stay to attend the State-Duquesne football game, as well.
2000s
2000
Vice Provost for Diversity and African American Affairs
University administration creates the position of Vice Provost for Diversity and African American Affairs (heading the Office of Diversity and African American Affairs). One stated goal of this position is to improve the experience of Black students and other minorities.
2000
First female Board of Trustees chair
Peaches Simpkins is named the first female chair of the university's Board of Trustees.
2000
School of Design renamed the College of Design
2000
Bonds for Higher Education
North Carolina voters approved the Higher Education Facilities Financing Act. NC State's portion of the bond package (more than $468 million) resulted in four dozen construction projects on campus, including new classrooms and laboratories, as well as major renovations of many older buildings.
4/22/2000
Passing of Carey Bostian
Former NC State Chancellor Carey Hoyt Bostian dies at the age of 93.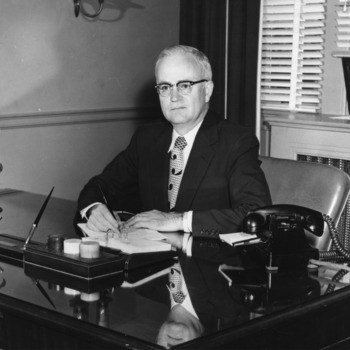 8/2000
Expanded Technician publication
The Technician becomes a daily publication during the academic semesters for the first time.
2002
Atlantic Coast Conference's 50th Anniversary
134 NC State athletes are named to the ACC's 50th Anniversary Teams in twenty-one sports.
2002
African American Student Advisory Council Report Cards
The African American Student Advisory Council begins issuing report cards grading the university on enrollment, retention, and graduation of African American students. The report card gave NCSU an F for recruiting black students.
9/27/2002
Kay Yow honored
NC State Women's Basketball coach Kay Yow was inducted into the Naismith Memorial Basketball Hall of Fame at a ceremony in Springfield, MA.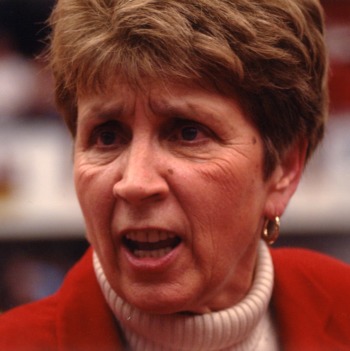 2003
First faculty member in the Institute of Medicine of the National Academies
Jim Riviere becomes the first faculty member elected to the Institute of Medicine of the National Academies.
2003
Women in Science and Engineering program established
The Women in Science and Engineering (WISE) program is established with 56 freshman women with majors in PAMS and the College of Engineering. As of 2009, this "living and learning village" has a full complement of 256 women majoring in five colleges across campus, and a high school chapter has been established at the North Carolina School of Science and Mathematics.
12/1/2003
Department of Biomedical Engineering established
The Department of Biomedical Engineering is established, co-located at UNC-Chapel Hill's School of Medicine and NC State's College of Engineering.
2004
Robert A. Barnhardt named Interim Chancellor
Barnhardt served as interim chancellor after Chancellor Fox left the university and before Chancellor Oblinger took the position. (Biography of Bob Barnhardt)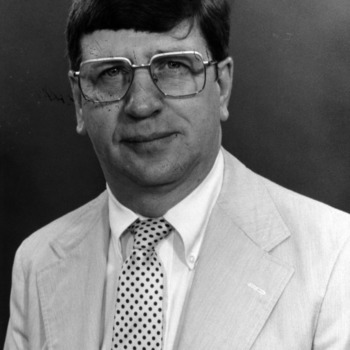 2005
James L. Oblinger was named Chancellor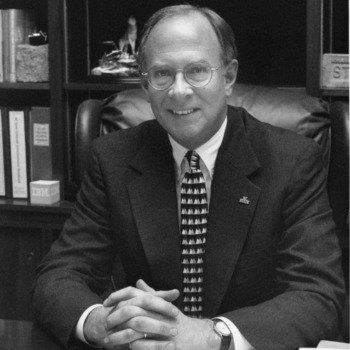 2005
Enrollment above 30,000
Enrollment was more that 30,000 students in the fall semester this year.
11/2005
William and Ida Friday Institute for Educational Innovation
After being established in 2003, the Friday Institute moved into its new facility in Nov. 2005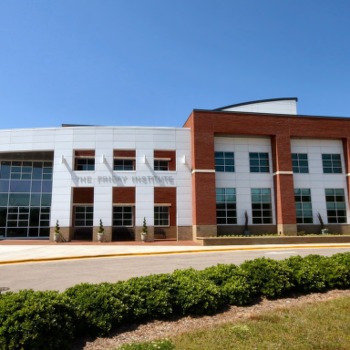 2007
Kay Yow celebrates 700th Win
NC State Women's Basketball coach Kay Yow celebrated her 700th win. The Wolfpack beat Florida State, 68-51. Yow eventually racked up 737 wins (at NC State and Elon), making her the fifth winningest NCAA Division I basketball coach.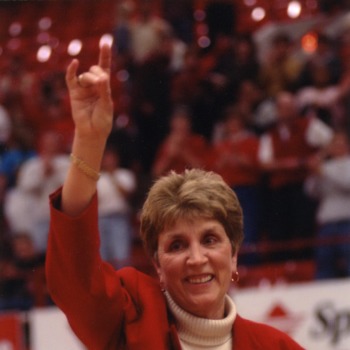 2008
Cullen Jones, gold medal
Cullen Jones wins a gold medal in the 4x100 meter freestyle relay in Beijing. He was also swimmer of the year in 2006
5/6/2008
Candidate Barack Obama visit
Presidential candidate Barack Obama appeared before a crowd at Reynolds Coliseum shortly after defeating rivals in the Democratic presidential primaries.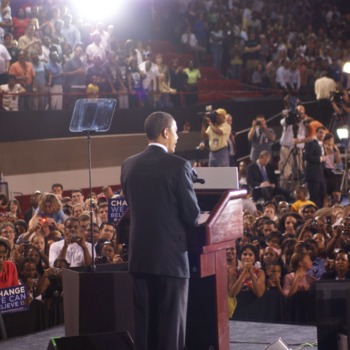 1/24/2009
Kay Yow, A Legendary Career
Legendary women's basketball coach Kay Yow passed away after a long battle with cancer. One of the few women to coach more than 1,000 games at one institution, her NC State record was 680-325. Hoops 4 Hope and the Kay Yow Cancer Fund was initiated to raise money for cancer research. In 2012 she was inducted into the NC State Athletics Hall of Fame.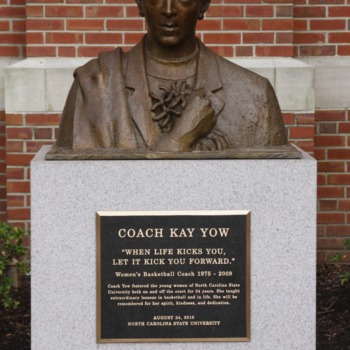 1/26/2009
President Bill Clinton at Millennium Seminar Series
Former President Bill Clinton addressed 6,000 people, stating that the world would best find its way to peace and prosperity through "communitarianism."
2009-2010
Jim Woodward named Interim Chancellor
Woodward served as interim chancellor after Chancellor Oblinger stepped down and before Chancellor Woodson took the position. (Biography of Jim Woodward)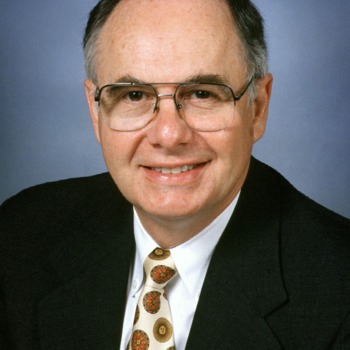 2010s
1/8/2010
Randy Woodson became chancellor
Woodson had previously been executive vice president for academic affairs and provost at Purdue University. (Biography of Randy Woodson)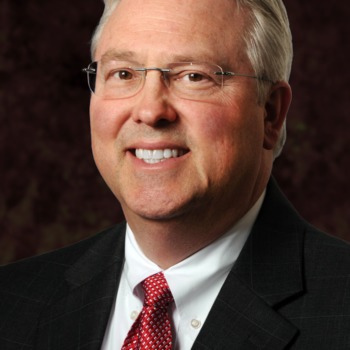 December 2010
Poole College of Management
The College of Management is renamed the Lonnie C. Poole Jr. College of Management. Lonnie C. Poole, Jr., is founder of Waste Industries USA, Inc.
9/14/2011
President Obama at rally
President Barack Obama spoke before an audience in Reynolds Coliseum. During the speech he promoted the American Jobs Act.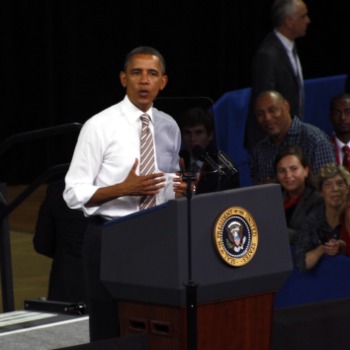 4/3/2013
James B. Hunt Jr. Library dedication
The library was named in honor of former four-term N.C. Governor and NC State alumnus James B. Hunt Jr. Also housed in the building is the Institute for Emerging Issues.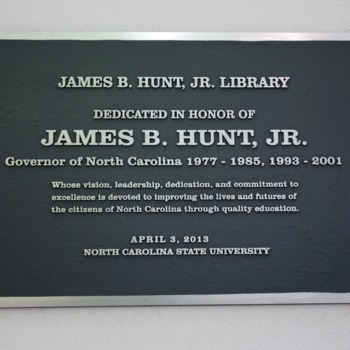 7/1/2013
College of Sciences established
The College of Sciences was established, combining programs from the former College of Physical and Mathematical Sciences with several biological science programs from the College of Agriculture and Life Sciences.
8/2013
Laboratory for Analytic Sciences
NC State began partnering with the National Security Agency to create a $60 million lab.
9/2013
Park Foundation gift of $50 million
The donation provided additional funding for the Park Scholars program.
01/15/2014
President Barack Obama visits
President Obama announces the establishment of the Next Generation Power Electronics Innovation Institute, based at NC State, with $140 million in federal funding including $70 million from the Department of Energy.
Summer 2016
Harrelson Hall demolished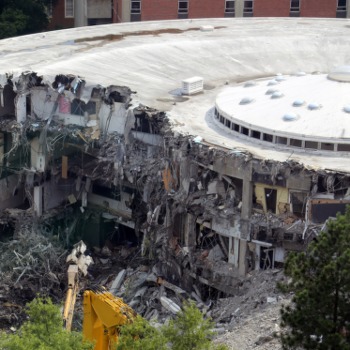 2018
College of Textiles becomes Wilson College of Textiles
NC State receives a $28 million gift from alumnus Fred Wilson Jr. and his family to fund an endowment to support and name NC State's College of Textiles