1890s
1892
First international student enrolls
Cuban Jose Fabio Santo Trigo becomes the first international student to enroll at A&M College.
1940s
1950s
1951
Eduardo Catalano Joined Faculty
Eduardo Catalano (1917-2010) of Argentina came to NC State as the head of the Department of Architecture in the College of Design. On the faculty here until 1956, Catalano later taught at MIT, retiring in 1995, His design achievements included construction of his own house in Raleigh (named House of the Decade by "House and Home" magazine in 1955), the U.S. Embassy in Buenos Aires, and the Juilliard School of Music in New York City. In 2007 NC State ... More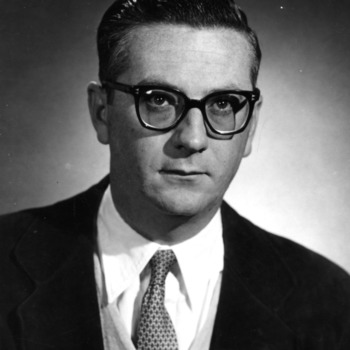 1960s
5/14/1961
Latin American Club Formed
The Latin American Club formed, and it held the Latin International Night during the fall semester for several years. It also hosted a "Carnavale Latino" celebration in the spring of 1965. In 1964-1965 it won the Erdahl-Cloyd Union Best Club Award.
1970s
03/29/1972
Alan Gonzalez, Head of the Department of Modern Languages
Dr. Gonzalez, who spoke seven languages, became head of the Department of Modern Languages. Originally from Spain, Gonzalez had previously been associate head of Hispanic languages and literature at the University of Pittsburgh.
1980s
Fall 1983
Low Latinx Enrollment
Enrollment was 22,632 total students that fall, but only 148 (0.7%) identified as Hispanic.
August 1987
First Latinx Faculty Member in Landscape Architecture
Fernando Magallanes becomes the first Latinx faculty member in Landscape Architecture
1989
Diversity Milestones
Enrollment of African American students passed 2000, Latinx students passed 200, and international students passed 1000.
1990s
1995
Society of Hispanic Professional Engineers (SHPE)
A chapter of this national organization was established at NC State.
4/22/1996
Article on the Latina Experience
1997
Latinx Faculty at 1% of Total
The Higher Education Research Institute survey found that 1% of NCSU faculty identified as Latinx. The survey also asked faculty about their experiences of discrimination on campus. Recommendations drawn from the survey included more targeted faculty and student recruitment of underrepresented groups.
2000s
2002
Mi Familia
Mi Familia ("My Family") was formed to promote the Latinx community and to discuss important events and issues.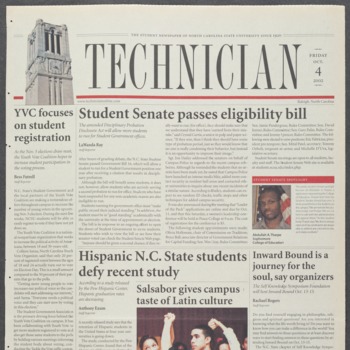 11/5/2002
Andrea Hernandez First Latinx Leader of the Pack
Hernandez, a mathematics student from Colombia, was President and co-founder of Mi Familia, and she was also active with the University Scholars Program, Phi Eta Sigma, Phi Beta Kappa, and Golden Chain Honor Societies, National Society of Collegiate Scholars, Chancellor's Liaison, and Society of Hispanic Professional Engineers. She graduated in 2005 Summa Cum Laude with a BS in Mathematics and Mathematics Education.
3/7/2003
450 Latinx Students
The Technician student newspaper reported 450 Hispanic students as part of an editorial about diversity on campus.
2003
Jose Picart Named Vice Provost for Diversity
Puerto Rico native Jose Picart was appointed vice provost for diversity and African-American affairs, as well as professor in Department of Counselor Education.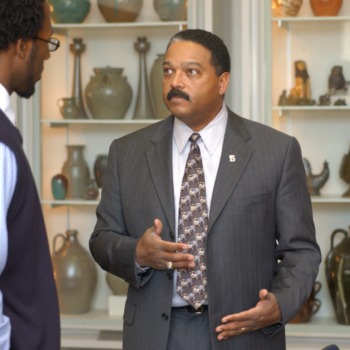 2/9/2005
Somos Estrellas
Mi Familia and SHPE presented a Latin American cultural variety show called "Somos Estrellas" in Stewart Theatre.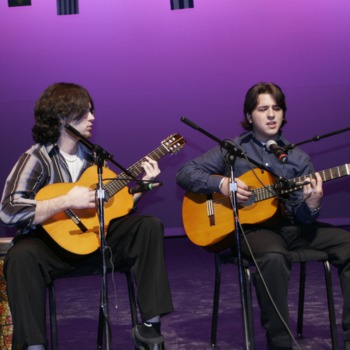 2007
Juntos Program Established
North Carolina State University launched the Juntos Program in 2007, with a plan to provide high school Latinx students and their families with the knowledge, skills, and resources to ensure high school graduation and increase college access and attendance rates.
2009
Jose Picart, interim dean
Picart serves as interim dean until 2010.
2010s
Summer 2010
Saul Flores's "Walk of the Immigrants"
Student Saul Flores walked 5000 miles across ten countries from Ecuador to Charlotte, NC, to bring awareness of Latin American issues. During this trip, he took over 20,000 photographs, and sales of the images he donated for the rebuilding of a school in his mother's hometown of of Atencingo, Mexico. The photographs were exhibited by the NCSU Libraries as the "Walk of the Immigrants." Flores graduated from NC State in 2012 with degrees in graphic design and business marketing.
2015
Enrollment of Latinx students at 1487
The 2015 NC State Hispanic/Latino Fact Sheet reported this figure, breaking it down to 1123 undergraduates and 364 graduate students.
2017-2018
Jackie Gonzalez (President), Mia Connell (Vice President)
Jackie Gonzalez was the first Latinx person to be voted Student Body President. She and Vice President Mia Connell formed the first woman-of-color team to be elected into the highest Student Government offices.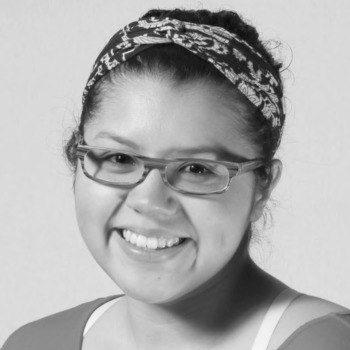 2017
Mi Familia Scholarship
The Mi Familia Scholarship was created to help mitigate the cost of higher education for a Latinx higher school student.
8/2/2018
Sandra Cisneros Reading
Author and poet Sandra Cisneros gave a reading and talk at an event co-hosted by Multicultural Student Affairs, NCSU Libraries, and the Farm Labor Organizing Committee. Cisneros, a MacArthur Fellow and recipient of the National Medal of the Arts, read a variety of narratives in English and Spanish.