1880s
1889
Pullen Literary Society founded
This student organization frequently engaged in formal debates with the Leazar Literary Society. It remained active until the early 1930s.
11/2/1889
Leazar Literary Society founded
This student organization frequently engaged in formal debates with the Pullen Literary Society. It remained active until the early 1930s.
1890s
1892
First international student enrolls
Cuban Jose Fabio Santo Trigo becomes the first international student to enroll at A&M College.
6/20/1893
First commencement
Nineteen students receive degrees during the first commencement ceremony held at A&M College.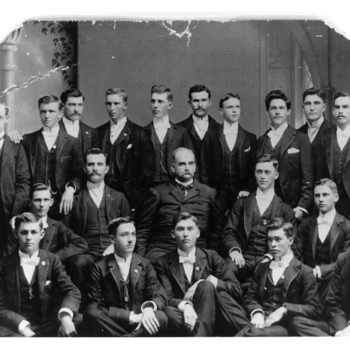 1894
Military Program
Military science and tactics is first taught at NC State. Students (they are all male at this time) are designated cadets and required to attend drill.
1895
Sigma Nu becomes first fraternity
A chapter of Sigma Nu was created, making it the first fraternity established at NC State.
11/1895
Red and white chosen
A majority of students chose red and white as colors for the sports teams. The colors changed a couple different times during the early years of the college. The faculty agreed to the adoption of red and white and stated that they could not be changed again without a vote of two-thirds of the student body. The colors have remained the same ever since.
1898
First Asian Graduate
Teisaku Sugishita of Japan graduates with a degree in Civil Engineering, becoming the first Asian student to receive a degree from NC State. Sugishita enrolled in 1894.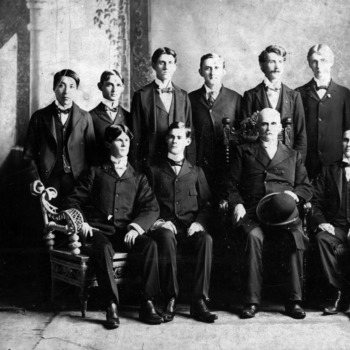 1900s
9/18/1900
Thalerian German Club Dance
The Thalerian German Club had its first dance in old Pullen Hall. Early student organizations such as this also provided social activities for early students.
10/31/1900
Halloween Party
The bachelor instructors of the college hosted a Halloween Party in the Pullen Hall auditorium.
10/1901
The Biological Club
With the beginning of a fall term, a small number of students became interested in Biology, and desiring to further promote their interests developed the Biological Club.
1902
Easter Monday tradition
The first Easter Monday baseball game was played, a tradition that would last until 1947. That first game was against Wake Forest.
2/14/1902
Valentine Party, 1902
Prof. and Mrs. Massey gave a Valentines Party to the agricultural students.
1903
First Agromeck issued
1/9/1903
St. Mary's College Fire
The infirmary at St. Mary's College caught fire, and A & M students rushed over to help put it out.
4/13/1903
Dramatic Club performance
The A&M College Dramatic Club presents the play "She Stoops to Conquer."
1910s
5/26/1913
Franklin D. Roosevelt gives commencement address
Franklin Delano Roosevelt, then assistant Secretary of the Navy, spoke at commencement exercises. He implored young men to "stay East" because the western expansion of the nation meant abandoned farms in the east.
1916
Debut of Freshman Caps
Freshman are required to wear a red cap with a white "F" while on campus to distinguish their status as underclassmen.
1918
New Monogram
The monogram showing the letter "S" in block style with the letters "N" and "C" nestled within the spaces first appears in the Agromeck.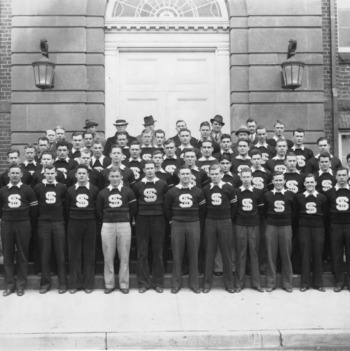 1918
First All-American athlete
Football player John Ripple becomes the first All-American athlete at State College.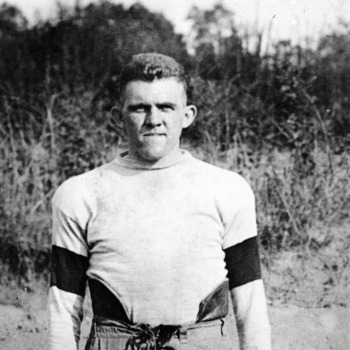 2000s
2000-2001
Harold Pettigrew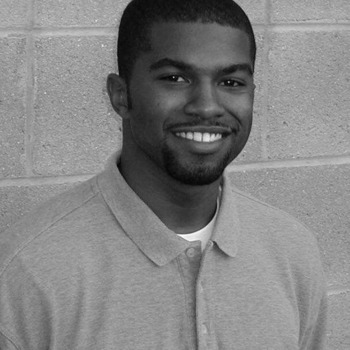 8/2000
Expanded Technician publication
The Technician becomes a daily publication during the academic semesters for the first time.
9/21/2000
Victory celebration
After an overtime football victory over Georgia Tech at Carter-Finley Stadium, NC State students tear down a goalpost and carry it down Hillsborough Street towards campus, making it as far the Waffle House; the goalpost costs $5,000 to replace.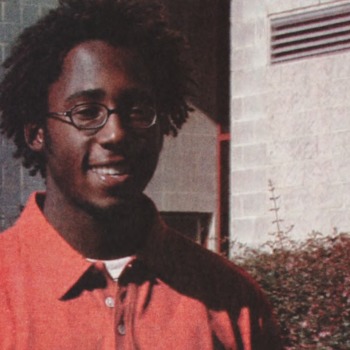 August 17, 2001
1st Annual Native American Symposium
The Technician reported that the Native American Symposium offered information for incoming freshmen, including information on navigating campus.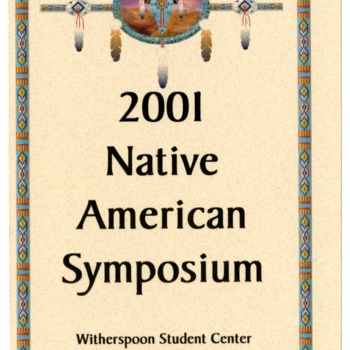 2002
Atlantic Coast Conference's 50th Anniversary
134 NC State athletes are named to the ACC's 50th Anniversary Teams in twenty-one sports.
2002
African American Student Advisory Council Report Cards
The African American Student Advisory Council begins issuing report cards grading the university on enrollment, retention, and graduation of African American students. The report card gave NCSU an F for recruiting black students.
2002
Hill of Beans coffee bar
The Hill of Beans coffee bar opened in the D. H. Hill Jr. Library.
2002-2003
Michael D. Anthony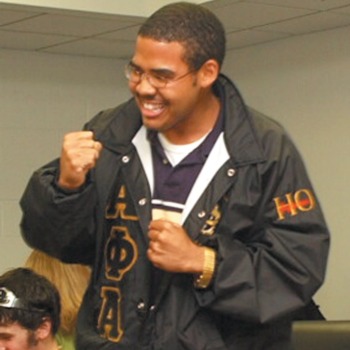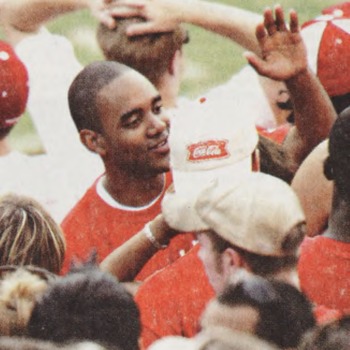 2003
Women in Science and Engineering program established
The Women in Science and Engineering (WISE) program is established with 56 freshman women with majors in PAMS and the College of Engineering. As of 2009, this "living and learning village" has a full complement of 256 women majoring in five colleges across campus, and a high school chapter has been established at the North Carolina School of Science and Mathematics.
10/2004
Students Protest Appropriations for African American Clubs
African American students participated in a sit-in at a Student Senate meeting to express concern for the lack of funding for African American organizations. Out of $40,000 of appropriations, African American organizations received a mere $755. The Student Senate agreed to send the bill back to committee for re-evaluation.
2005-2006
Whil Piavis
"The Pirate Captain"
Student Body President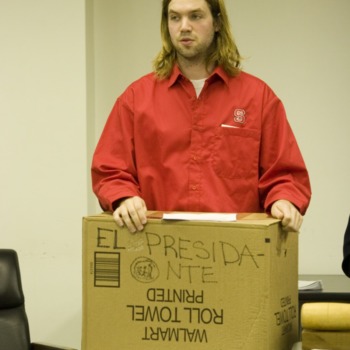 2005
Enrollment above 30,000
Enrollment was more that 30,000 students in the fall semester this year.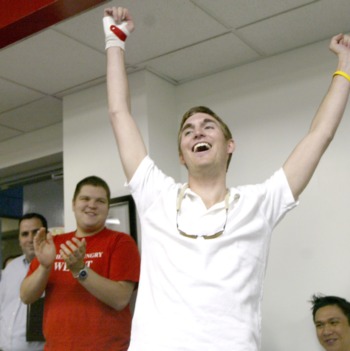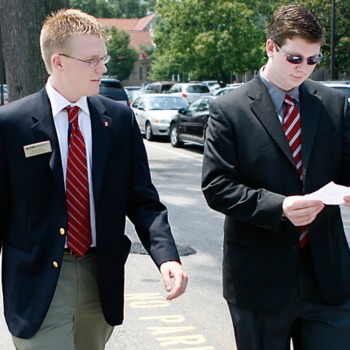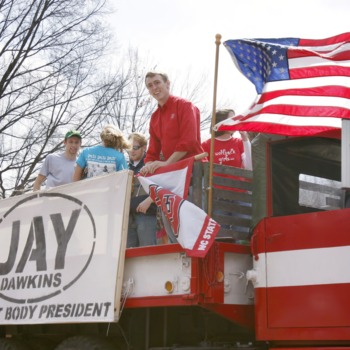 2008
Native American Culture Night
Native American Culture Night became an annual event sponsored by the Native American Student Association.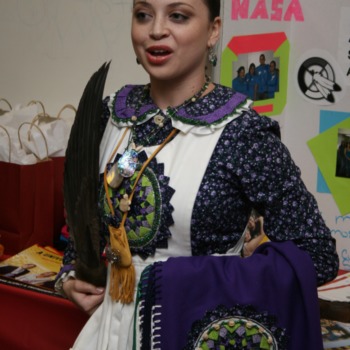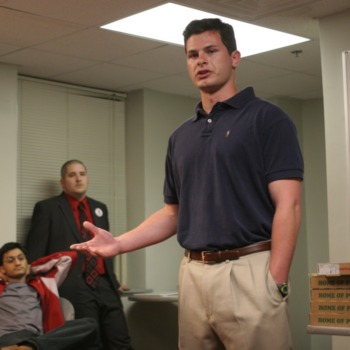 2010s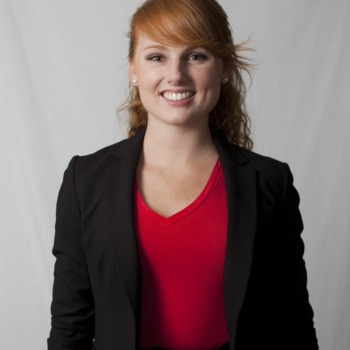 2011-2012
Chandler Thompson
2012
Greek Village reopens
Greek Village reopened with the newly constructed Kappa Delta house. Redevelopment of Greek Village had begun in 2008 when the aging buildings began to be demolished.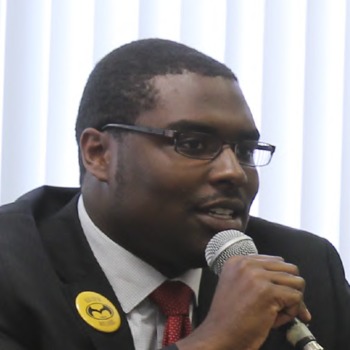 2013-2014
Alex Parker (President)
During Parker's term, Student Government changed the Constitution to create a Vice President to be elected with the President and with direct succession to the later position.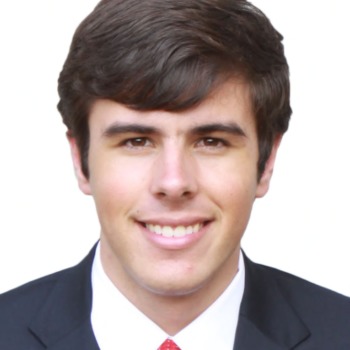 9/2013
Park Foundation gift of $50 million
The donation provided additional funding for the Park Scholars program.
10/23/2013
New Talley Student Union, Phase I opened
With the new construction and remodeling, Phase I of the new Talley Student Union opened with four new dining options and the Talley Market.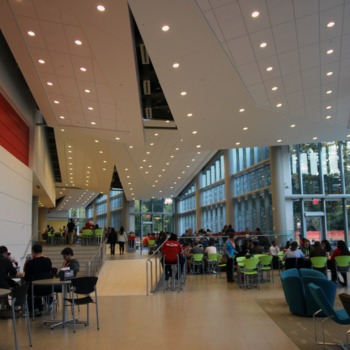 2014-2015
Rusty Mau (President), Devan Riley (Vice President)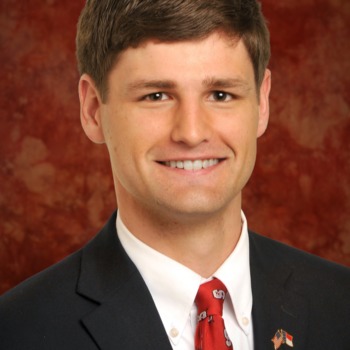 8/2014
Technician began publishing 4 days per week
2015-2016
Khari Cyrus (President), Nate Bridgers (Vice President)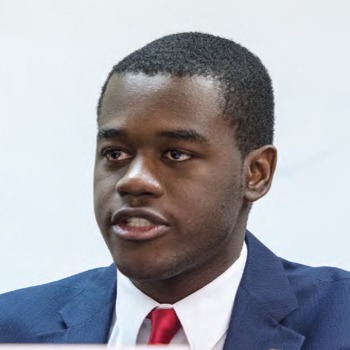 2/20/2015
Our Three Winners fund
Chancellor Randy Woodson announced this scholarship endowment in memory of NC State alumni Deah Barakat and Yusor Abu-Salha and NC State student Razan Abu-Salha, who had been killed on February 10.
8/2015
Technician began publishing 2 days per week
The student newspaper also began publishing in a tabloid format.
2017-2018
Jackie Gonzalez (President), Mia Connell (Vice President)
Jackie Gonzalez was the first Latinx person to be voted Student Body President. She and Vice President Mia Connell formed the first woman-of-color team to be elected into the highest Student Government offices.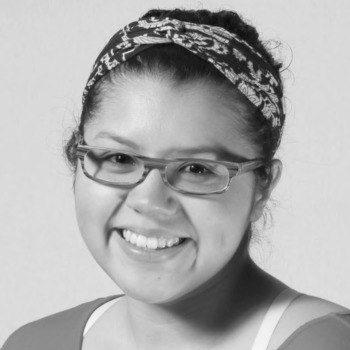 2018
Asian Enrollment at NC State
According to data from the Office of Institutional Research and Planning, in 2018 NC State had a total of 2,282 enrolled students who were identified as Asian, out of a student body of 35,479. The data does not distinguish U.S. nationals or international students within the Asian enrollment data.